I'm in Indianapolis at Mythic Indy, tonight!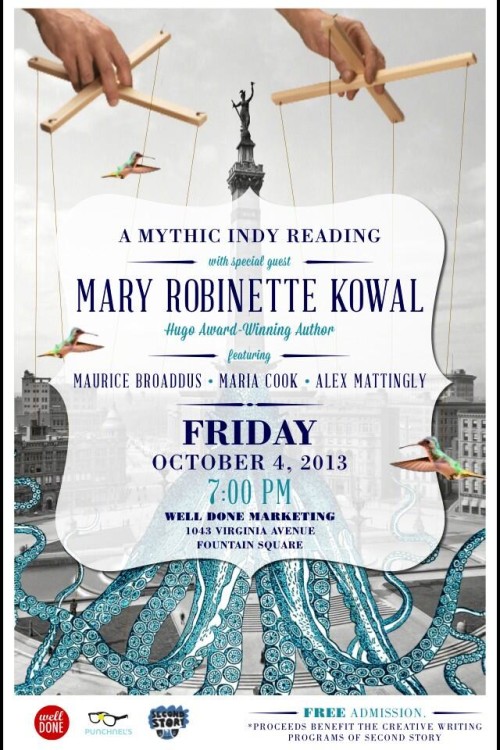 First of all, check out the totally amazing poster for Mythic Indy.
Which is where I'll be at 7pm tonight. Mythic Indy is presented by Punchnel's and Second Story with all proceeds benefit creative writing programs for Indianapolis kids. I'll be reading with three local writers, Maurice Broaddus, Maria Cook, and Alex Mattingly in an evening of fantastical readings.
You can swing by the Facebook page for more information about the event or read the interview that Punchnel's did with me. Or both!