So my husband and I have finally started watching the HBO series Game of Thrones. Everyone has their own point at which the willing suspension of disbelief breaks. You have to be willing to accept certain things to enjoy a fantasy. Giant icewall, sure. Dire wolves? No problem.
Dragons? I'm good with that.
But will someone please explain to me why Daenerys Targaryen is not horribly, horribly sunburned?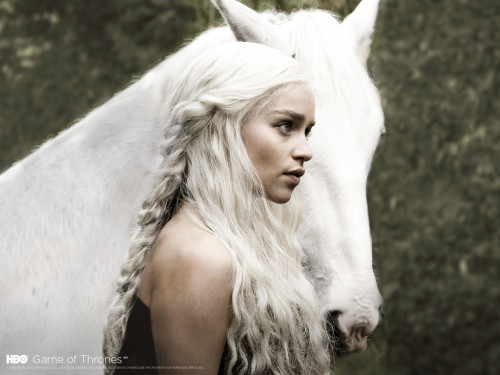 She has no melanin. Look at her.  I mean, I get sunburned sitting outside at my niece's graduation for two hours. She is in an equatorial environment with bare shoulders.
Why is she not bright, bright red, with blisters and peeling skin?